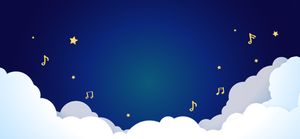 Lanny is a singer-songwriter and is President of the children's record label, Sandman Records. He has released 5 award-winning kids' CDs, each of which follow his label's motto: "DON'T DRIVE PARENTS CRAZY! 
Having spent several years banging his head against the walls of Music Row as a songwriter in Nashville, Lanny's son, Alec, was born in 1997. After about 2 months of listening to Barney, Elmo, and other brain-frying lullaby CDs on the market, he decided to write his own: "Dream With Me Tonight - Lullabies For All Ages". Asylum recording artist, Melodie Crittenden, sang the mesmerizing vocals. 
The next year he wrote "Dream With Me Tonight, Vol. 2 - A Father's Lullabies". Gene Miller, a former Mercury Records artist, handled vocals on that CD.
As Alec grew up, so did the themes of Lanny's songs. Released in 2006, "Turn Up the Music!" is geared toward 4 - 9-year-olds. Lanny himself sang the vocals. That CD has won 8 children's music awards.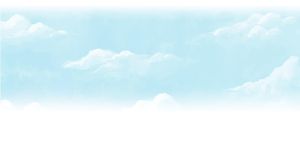 In 2007, he wrote & sang on "I Like Being Me!" - also for 4 – 9-year-olds. His newest CD, "Meltdown", was released in 2009. The CD has 12 all-original, all-groovy songs for 4 – 12-year-olds. 
His CDs have won over 50 prestigious music awards from Parent's Choice, Teacher's Choice, the Children's Music Web, the Dove Foundation, iParenting, Dr. Toy, and many more. 
As of May 2015, Lanny has released a brand NEW CD called "Songs To Paint By"! "Songs To Paint By" is a collection of original Smooth Jazz compositions to inspire your artistic soul. "Songs" because each creation was written to stimulate your Muse, to take you to a place of infinite possibilities. 
And, BTW, you can also insert whatever creative endeavor you are pursuing instead of "Paint." These songs are equally inspiring if you are into sculpture, printmaking, origami, jigsaw puzzles, doodling, drawing, cooking, jewelry-making, writing, etc. Enjoy this captivating CD over and over as you and your Muse take flight!  
Lanny recently initiated the first-ever "Pickleberry Pie Very Special Concert Series" for kids at Cottage Hospital and at 2 special needs classes at Hollister Elementary School in Santa Barbara, CA. In 2007 he was asked to join the Grammy Children's Committee.  
Before becoming a professional songwriter, Lanny was a sea turtle researcher; a magazine publisher; ran 9 marathons (PR: 2:47); cycled 4 Century rides; has shared the stage with Henry Kissinger, Barbara Walters, & Mike Wallace. He lives in Santa Barbara, CA, with his wife, Holly, their son, Alec.  
Lanny also has a Fine Art painting career - check out his work at www.LannySherwin.com.