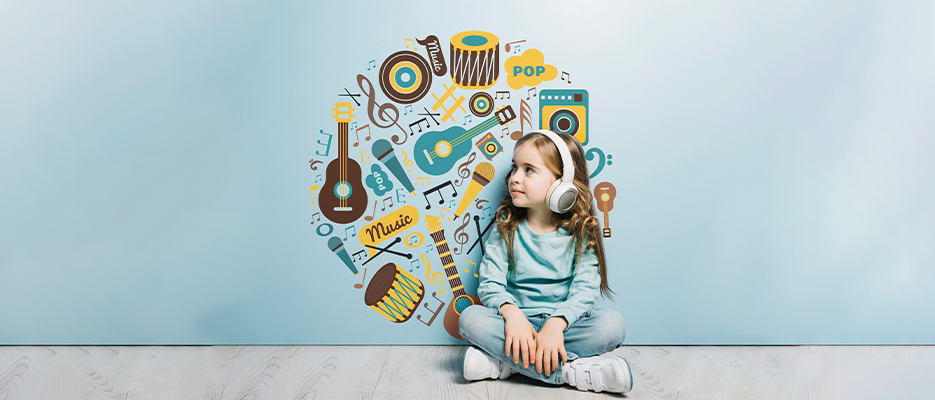 Navigating the sea of parenting involves more than just learning how to change diapers or choose the best school. It's about creating an environment where young minds thrive, and what's one universally cherished tool in this journey? Music. Especially when it comes to the wondrous realm of children's tunes, the benefits stretch far beyond a simple melody.
Understanding the significance of music for youngsters begins with recognizing its immediate impact on mood. Ever noticed how a gloomy room lights up when a cheerful song starts playing? That's no coincidence. Positive music has a unique ability to elevate a child's spirits. It acts as an emotional pick-me-up, turning frowns into smiles and tears into giggles. Moreover, the rhythms and beats have an innate ability to resonate with children, bringing joy, enthusiasm, and energy.
Now, on to behavior. It's not uncommon to witness a room full of restless toddlers calm down as soon as the gentle strumming of a guitar or the soft beats of a lullaby fill the air. Music can be a soothing balm, helping to manage tantrums, making bedtime routines smoother, or just providing a moment of respite for both the child and the exhausted parent. Plus, music often carries lessons of patience, sharing, and kindness - virtues that subtly influence young listeners and mold their behavior.
But perhaps the most fascinating aspect of music's power is its role in development. At a time when little brains are rapidly growing and forming connections, positive music can be the catalyst for a multitude of cognitive benefits. Listening to music can aid in language development, as children pick up new words, phrases, and even entire sentences from songs. The repetitive nature of many children's tunes aids memory, while the varying pitches and tones help fine-tune listening skills.
Music doesn't stop with cognitive skills. The physical coordination required to dance or clap along with a song boosts motor skills. Ever witnessed the joy in a child's eyes when they successfully hop, skip, or twirl to a tune? It's not just about the dance; it's about the confidence gained from mastering a new move.
Furthermore, the social benefits of music are aplenty. Sharing songs, singing in groups, or simply enjoying a musical storytime at the local library can foster essential social skills in children. They learn to listen, take turns, share, and even appreciate the joy of communal singing.
Lastly, let's touch upon creativity. Children's songs often transport young listeners to magical lands filled with dragons, princesses, pirates, and talking animals. These tales ignite imagination, encouraging kids to dream big and visualize fantastical worlds. Such creative stimulation is invaluable, laying the foundation for innovative thinking in the years to come.
To all the caregivers out there, while it's wonderful to have a vast library of songs and tunes, remember that the essence lies in the quality and positivity of the music. Choosing tunes that are uplifting, educational, and fun can play a pivotal role in your child's formative years. So the next time you play that favorite lullaby or the catchy tune about farm animals, know that you're offering more than just entertainment – you're shaping a brighter, happier, and smarter future for your little one.
If you're on the lookout for quality, uplifting, and award-winning children's music, explore Lanny Sherwin's collection. Every song is crafted with love, care, and the intent to positively influence young minds. Dive into the melodic journey on platforms like Amazon, iTunes, or Spotify. Let the harmonies enrich your child's world, fostering a love for music that will last a lifetime. Happy listening!