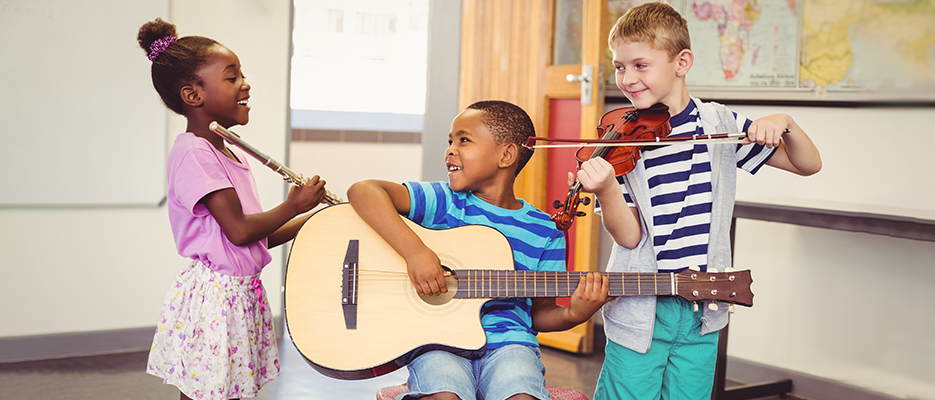 Music, especially when curated for young minds, can be a delightful window into new worlds, full of rhythm, melody, and enchanting stories. But beyond just being an auditory treat, children's music plays a pivotal role in early education and overall development.
Consider the transformative journey of the "Dream With Me Tonight" series. These albums, though designed as lullabies, are crafted with such intent that they serve as gentle educators to the listening ears. Lullabies, for centuries, have been tools of comfort. But when paired with thoughtful lyrics and instrumentation, they can also be essential aids in language development. Listening to melodies and words together helps children identify patterns, tones, and, over time, even meanings. The "Dream With Me Tonight" series offers this beautiful blend of comfort and education, enabling children to pick up new words while drifting into dreams.
Then, there's the "Turn Up the Music!" album, which showcases the value of thematic growth in music. As kids grow older, their interests expand, and they begin to resonate with different emotions. Here, the album is a representation of an evolving world for children aged 4-9, allowing them to connect with varied themes and subjects. The tracks within this album are more than catchy tunes; they invite kids to dance, sing, and, most importantly, think and question. This active engagement stimulates cognitive functions, aids memory retention, and fosters creativity.
"I Like Being Me!" and "Meltdown" albums are commendable examples of how music can help children understand and express their feelings. Emotional intelligence is as crucial as cognitive skills. These albums delve into the world of emotions, self-esteem, and the highs and lows of growing up. Such music helps kids recognize, understand, and articulate their feelings, an essential skill that will stand them in good stead throughout life.
Another often overlooked benefit of children's music is its potential to enhance motor skills. Albums that encourage movement—be it clapping, hopping, or dancing—provide children with the opportunity to hone their physical coordination. In essence, they're learning and exercising simultaneously!
Moreover, by using albums like these as a teaching tool, parents can cultivate a love for music in their young ones. Appreciating different genres, rhythms, and instruments can pave the way for a lifelong passion or even a potential career in music.
Now, how does one incorporate all these benefits into everyday life? It's quite simple. Background music during playtime, sing-along sessions, or even casual listening during car rides can be immensely beneficial. By consciously choosing albums that offer more than just entertainment, caregivers can ensure that music plays a constructive role in their child's growth.
In conclusion, children's music, when chosen with care, transcends the realm of mere entertainment. It becomes a companion in a child's developmental journey, nurturing the mind, body, and soul. For those eager to give their children this enriching experience, consider diving into the world of Lanny Sherwin's albums. Each song, each note, is crafted with love and intent. Embark on this melodious adventure by streaming or purchasing the albums on platforms like Amazon, iTunes, or Spotify. Let the rhythms of growth and learning fill your homes and hearts.